About Curative Therapy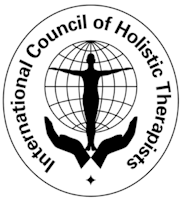 You can be confident that all treatments offered are of a very high standard and follow a strict code of professional practice and ethics. We are a member of the largest association in the UK and Ireland, the FHT with over 20,000 professional complementary, sports and holistic therapists. Being a member of the FHT, for the protection and benefit of the public ensures high quality treatments and high quality of standards, fully insured and qualified. Curative Therapy was launched in 2002 and has had over ten years of experience in the industry as therapy practitioners and we have gained valuable knowledge of the industry.
Curative Therapy treats all members of the community from young to elderly, from those physically and/or mentally disabled to those at the peak of fitness.
Clients are treated in the comfort of their own homes or work place, where ever is most convenient. We also have a clinic at Age Concern Sandwich Kent, where treatments can be accessed for those people with limited space at home.
Please telephone for a friendly chat if you would like more information or to make a booking. There is no obligation to book a course of treatments but if you have chronic symptoms then a course of treatments would be more beneficial.
Please telephone me for a free consultation or to make a booking, we will be happy to advise you. Please allow extra time for your first consultation.

LandLine: 01304 617 500 or Mobile: 07890 543 194

About Zoe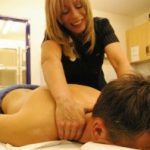 I am the Director of Curative Therapy and this is my story behind me the business.
As I learnt about common garden plants and herbs containing potent medicinal properties, their use dates back thousands of years.
Hippocrates, the Father of Medicine said that "the way to health is to have an aromatic bath and a scented massage every day."
I wanted to discover more of the facts our ancestors had learnt and this spurred me on to learn the Art of Aromatherapy.
I began studying, Swedish Massage, Anatomy and Physiology, then qualified in Aromatherapy in 2000. I continued to learn Indian Head Massage, Sports Therapy Massage and Reflexology.
I have given talks about Aromatherapy to parent groups and to pensioners.
I am an experienced Massage Therapist and Consultant who has a wide knowledge to help relieve a whole range of common conditions.
I am a caring person by nature and am happiest when I am helping others. I am open minded and full of zest and passionate about providing a high standard of service to my clients.
I have continued my development by attending numerous short courses and am always learning and improving.
My hobbies are dancing and horse riding. To relax I enjoy walking and gardening
Prices start from £22 although 20% discount is available to OVER 50s within AGE CONCERN on Thursdays